Ash Die-Back Disease
(Hymenoscyphus fraxineus)
The spread of Ash dieback has been rapid across the country and relentless. There are a number of very good websites available, so I will not repeat them but simply signpost you to them.
From a practical point of view, our message to woodland owners is simple: Act now if you think you have the disease .
The first thing would be to get professional advice, and we would happy to come out at confirm or otherwise.
If you have the disease in your trees or woodland, you will need a Forestry Commission approved Felling Licence. This may change or be streamlined in the future.
Do NOT fell the diseased tree yourself. This is VERY important. The disease alters the structure of the wood and make it very brittle and there have been a large number of fatalities from it in Europe.
Might your tree or woodland survive? Well there is some evidence to suggest that if your Ash woodland genetically comes from Spain, it might not be so susceptible.
Ash grown in the southwest may have Spain genetic, this does not apply to any young trees.
Is it inevitable that your Ash will get the disease? Almost certainly, in my view.
What are my options if the disease has been confirmed in my woodland? Well, it does depend on how much Ash is in your wood in the first place. If you wood is beside a public right of way, you do have a duty of care and you should fell the trees before they fall on someone. If your wood is ALL Ash and there are no public rights of way and or keepers or beaters are not going into the wood then you could leave it to fall down and rot!
Or you could clear fell it and sell the timber and redesign and replant a new wood.
The best advice we can give is to seek professional advice. Our details are on the contact page.
Please note, this disease is not going to go away and you need to act sooner rather than later to save money.
Woodland management
From traditional sweet chestnut coppice grown on a 14 year rotation (also home to the white admiral butterfly) to undamaged English oak, we have experience of managing all types of silvicultural systems, rotations and objectives to suit a range of management and wildlife aims.
Grey squirrel management
Grey Squirrels destroy more young broadleaf trees in lowland Britain & Ireland than almost any other woodland pest.  The damage they do costs the UK forestry industry upwards of £45m/yr.  At last, some innovative research is under way into a long term solution.  Whilst we wait for that, we can do much to limit their damage and even grow trees which will not be damaged.  The key to grey squirrel management is to understand exactly why they damage trees in the first place.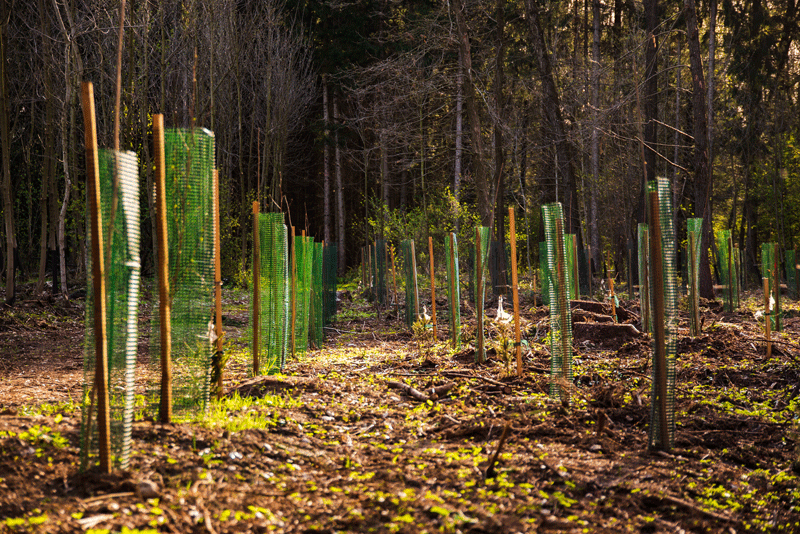 New woodland design
 Establishing a new wood can be a life-changing experience, regardless of whether you are a farmer or private estate. You will be creating the landscape of the future and doing your bit for the environment and biodiversity. The Government and the EU have set ambitious targets to combat climate change of net zero CO2 by 2050. The UK has around 13% tree cover against Europe's 37%, and with thousands of hectares available across the country, there has never been a better time to take advantage of the excellent grants for planting trees. Now is the time to get planting!
EMAIL US
charles@charlesdutton.co.uk